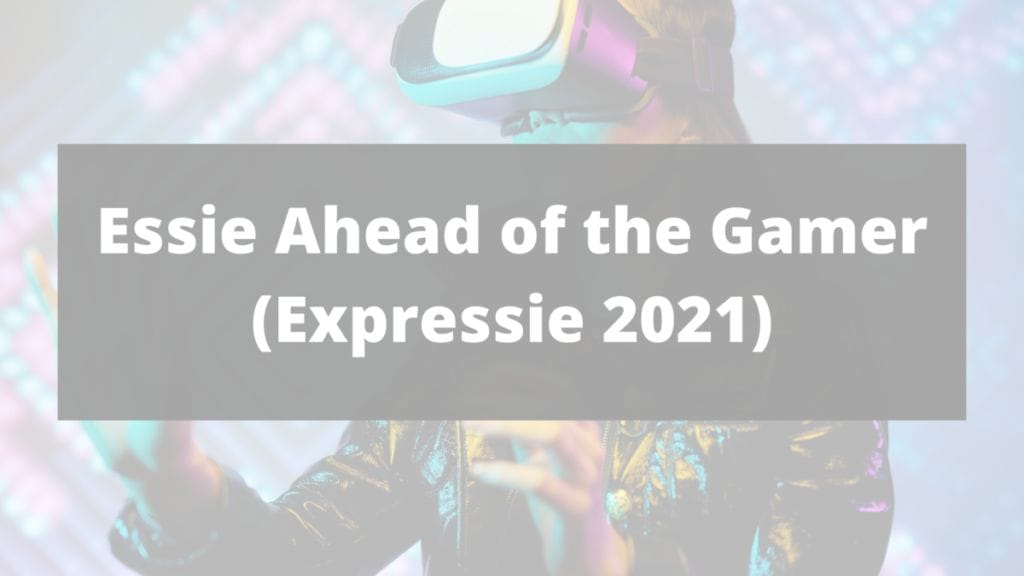 Ah you thought I was ready with the new Essie collections? Think again! Not only is the Ferris of them all collection up for pre-order on Amazon, there is also a new ten-piece Expressie collection available! Sadly, the only thing I know about this collection, is what is listed on Amazon. Essie didn't even announce this collection on their social media and it is not listed on their website. But don't worry, I am pretty sure this is a real collection!
The collection is called Ahead of the gamer and consists of ten "in-game" shades. All I have to say about them is that it is a colorful collection with fun names! This is what Essie has to say about them:
"get your remote friends together. it's time to take controller and beat the clock. equipped with virtual velocity and an avatar to awe at, there's no time to pause as your multiplayer moves keep you ahead of the gam(er). thumb surfing your way as you dodge & jump to get leveled up. will your skill & speed take you to the leaderboard? keep on daystreaming, and don't glitch, get better."
In short, this is the description that is included with the colors:
Don't glitch, get better: deep shimmering fuchsia
Multi-player moves: bright yellow
Ahead of the gam(er): electric red
No time to pause: Vibrant violet purple
Leveled up: Charcoal gray
Beat the clock: Cobalt blue
Virtual Velocity: Light shimmering lavender
Remote friends: Dusty pink nude
Take controller: Lime green
Thumb-surfing: creamy orchid pink
Of course, the advantage of these large collections is that there is something for everyone! There are a couple that definitely caught my eye like Virtual Velocity and No time to pause. But if you live in Europe, it is always a surprise which once will end up being released over here.
Update: In September 2021 this collection was released in Europe. The collection will consist of six shades: Beat the clock, Thumb-surfing, Take controller, Leveled up, Ahead of the gam(er) and No time to pause.
If you're living in the US, you can find them over here on Amazon (affiliate link).